Disclaimer: This is what we like to (politely) call a "heritage" blog. That means we haven't updated the information here since publication (although we have tidied up the format). A full update would be too complicated and besides, it's interesting to see how things used to be, right? What you read may or may not still be applicable today, and the details will almost certainly be out of date. So please check out more recent blogs, as we are keeping readers abreast of new developments ALL THE TIME!
In the countdown to the Budget this year, few commentators expected any great surprises to emerge. Well, we were wrong.
George Osborne has pulled a total flanker by blowing access to pensions wide open, pledging some form of financial guidance for every worker approaching retirement on and bundling the two tax-free savings allowances into one bumper 'Nisa'.
The question is this; how will this transformed savings and pensions landscape affect generation Y?
Iona Bain
On the surface, the Budget's announcements all seemed rather remote from young people's concerns. Opening the floodgates on pension access has been seen as a shameless ploy to grab the Grey vote ahead of next year's general election. After all, George even unveiled what I call a 'granny' bond, paying supposedly above-average rates to the older generation on their hard-won savings, though it is unclear whether they will beat inflation or not.
But you won't find any granny-bashing or calls for a more youth-friendly budget here. Sorry to disappoint!
On the contrary, I think this could be a generation Y budget in disguise.
Let me explain. Nobody will escape the implications of George's decision to raise the total allowance to £15,000. With one fell swoop, he scrapped all the senseless restrictions currently in place that potentially deter people from using this vital tax shelter. This year's Budget will mean that you, me, anyone with a little nest egg can build up our savings into a far more meaningful amount either through cash, stocks and shares or a combination of the two. (And why on earth was it forbidden for people to transfer stocks and shares Isa funds into the cash version?)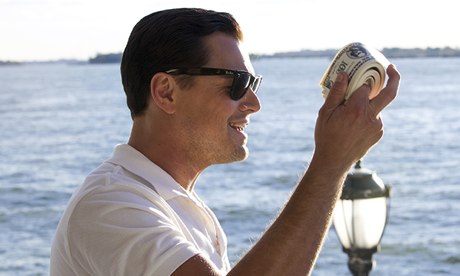 So no more moaning that low interest rates on a puny allowance of £5,760 is hardly worth our while.
Faced with a persistent slump in interest rates, we can also slowly and carefully put our cash to better use in stocks and shares or high income funds. However, my fear is that young people will have little preparation for the risk this brings and dive into stocks and shares without a proper grounding in investment basics.
I like to think my blog and some other financial journalists do their bit to demystify the world of investing for young people, but it still can be a daunting and hugely risky endeavour, even for the grizzled old Pros out there.
And if I'm being less charitable, it is embarrassingly clear that the media is not stepping up to the plate and offering accessible, jargon free coverage of the economy and major financial issues that young people want.
I spoke at the launch of MyBnk's Learn Money Week recently about what the media can do to help young people and will blog about this again.
In the meantime, one potential remedy for this paucity of knowledge is financial education that focuses on opportunities to grow your wealth, as well as conserve it. I support share picking competitions as much as initiatives that encourage children to save.
Young people are not necessarily prizing fun today over security tomorrow, but we could do more to embrace the instinct to save – perhaps an instinct that this Budget will help kindle?
And removing the stranglehold that annuities has on our income options in retirement is no bad thing for young people in the long-term, given how much the public have been alienated by the smoke-and-mirrors approach that providers take when converting a big pension pot into an adequate income. The rates offered across the board can differ massively, so having more freedom about what you do with your pension takes some of the power out of this lucrative industry's hands.
All this comes as young people are encouraged to put more and more into pension pots, as they feel their incomes lacerated by university debt repayments, various taxes and sky-high rent.
It's imperative that they receive proper guidance and education about the best ways to use that pension pot to ensure an adequate, dare I say very respectable income in retirement. That process should start at an early age, both at home and in the classroom, right into the workplace.
The government will offer everyone in defined contribution pensions, today's most common of workplace schemes, the "right-to-advice" or, as the Budget's mammoth documents clarified, "right-to-guidance", given that only qualified professionals are allowed to give advice.
So where will that come from? Only time will tell, as the government limbers up for a big consultation with the industry on precisely that issue.
But the big 'takeaway', as financial analysts  like to call it, is the surprising emphasis on saving in this Budget. Because as hard as seems sometimes, saving is also the foundation of our own budgets, if we want to ensure we're not just living day-to-day.